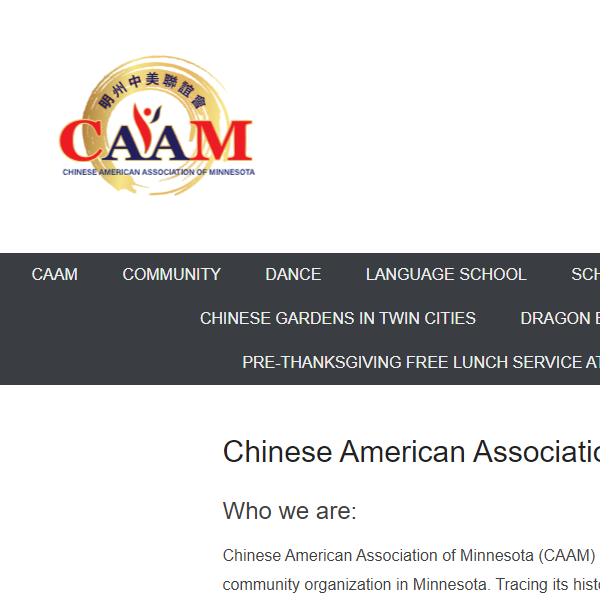 Chinese American Association of Minnesota
Chinese American Association of Minnesota (CAAM) is the oldest and largest Chinese American community organization in Minnesota. Tracing its history to the Chinese American Club gatherings at Nankin Cafe dating back to the 1930s, CAAM was founded by Nankin Cafe's owner in 1951 and incorporated with his help in 1967.

CAAM is non-profit and non-partisan with the mission to provide cultural, educational, recreational, and other programs to promote the cultural heritage and enhance the quality of life of Chinese Americans in Minnesota. This mission is being carried out through CAAM's community service programs and by its CAAM Twin Cities Chinese Language School and its CAAM Chinese Dance Theater.