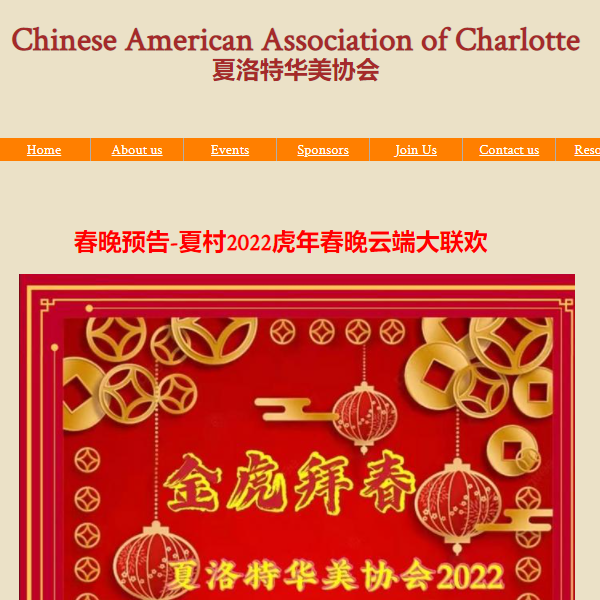 Chinese American Association of Charlotte
Our missions

- To promote communications and cultural exchanges between the Chinese Americans and local communities in the greater Charlotte area.
- To plan, organize and sponsor social, cultural, educational and recreational events or programs of interest to our members and local Chinese community in general.
- To provide resources to assist Chinese Americans, particularly new residents and immigrants, to assimilate them into the greater Charlotte community. Advise local government on affairs of interest to the - Chinese community, and to encourage participation by Chinese Americans in public affairs and decision making process.
- To support and sponsor events to promote good fellowship and awareness of the Asia Pacific region by working cooperatively with local ethnic organizations.