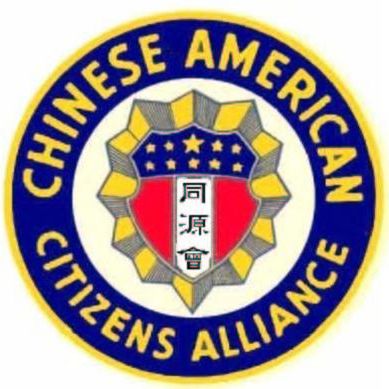 Albuquerque Chapter of the Chinese American Citizens Alliance
Nationally we were formed in 1895 in San Francisco, California in direct response to one of the darkest periods for Americans of Chinese Descent, the Chinese Exclusion Act of 1882. That makes us the oldest Asian Civil Rights Organization and the second oldest ethnic civil rights group behind B'nai B'rith. Locally we were formed in 1961.

We are a Fraternal Organization and a Civic Organization formed to support Chinese Americans in all their rights and responsibilities as interactive and participatory citizens. But our first calling is to stand up and confront those who would say Americans of Chinese Descent are abnormal, unable to contemplate much less enjoin America's larger society. Chinese Americans have given of themselves and survived institutional ethnic cleansing at the uncaring hands of our nation's government. We proudly serve in the Military and during World War II we had the largest percentage of all ethnic communities that served in the US Armed Forces.

The Purposes and Objectives of the Chinese American Citizens Alliance are to: empower Chinese Americans by pursuing the highest ethics, morals, and values for our organization and our communities, practice and defend American citizenship and American patriotism, better the economic and political opportunities in our communities, preserve Chinese American historical and cultural traditions, and assure the education of our youth and community.